Hackers claim to have stolen user data from defunct crypto ATM firm Coin Cloud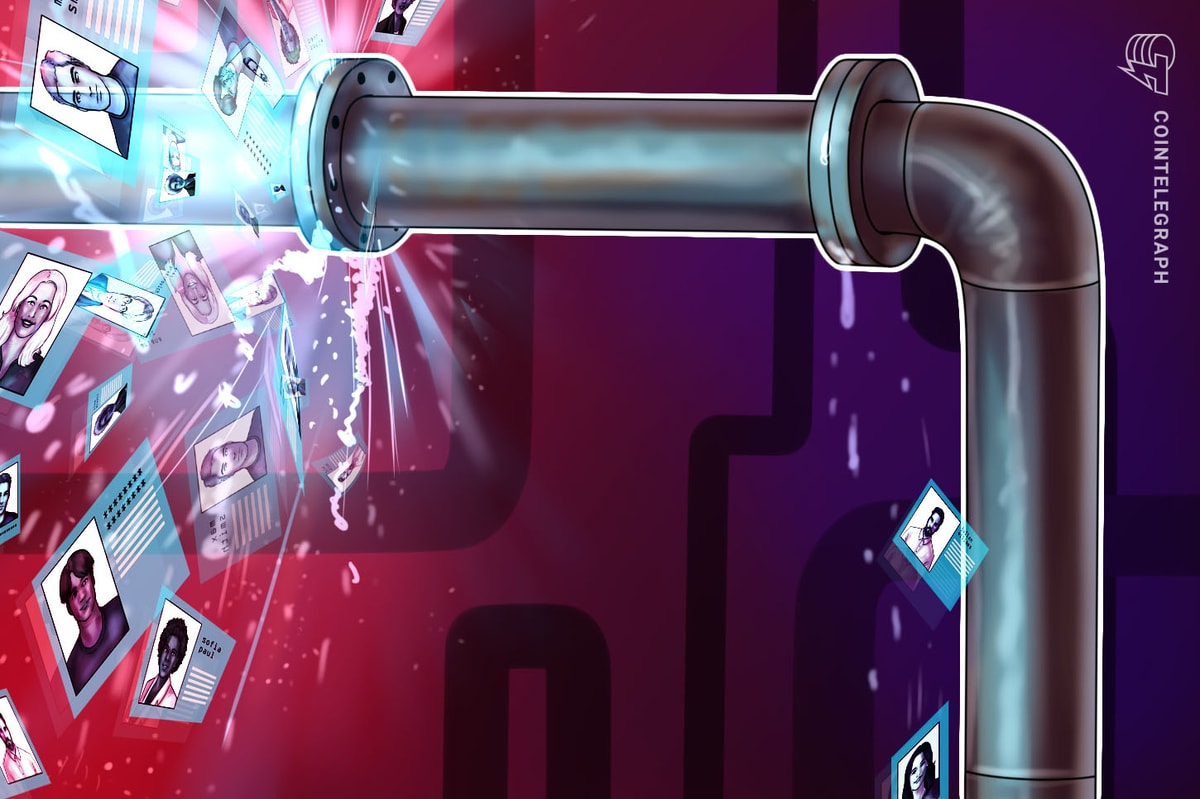 An anonymous group of hackers claims to have stolen personal information for about 300,000 customers of the Bitcoin (BTC) ATM company called Coin Cloud, the pseudonymous cybersecurity account Vx-underground posted on X (formerly Twitter).
An unknown Threat Actor(s) claim to have compromised Coin Cloud.

They allege to have exfiltrated 70,000 customer selfies (via ATM cameras), and 300,000 customers PII which includes Social Security Number, Date of Birth, First Name, Last Name, e-mail address, Telephone Number,… pic.twitter.com/TJ7RUK18Yq

— vx-underground (@vxunderground) November 12, 2023
Apart from personal information, the hacker group also claims to have gotten a hold of 70,000 customer selfie verification data. According to Vx-underground, the hackers claim to have obtained details such as occupations, physical addresses, social security numbers and other data from the company. The hackers also reportedly have the data of United States residents and users from Brazil.
Furthermore, the hacker group reportedly claimed to have accessed the source code for Coin Cloud's back end. At the time of writing, the company has not yet posted an official statement regarding the hack.
Cointelegraph reached out to Coin Cloud and Vx-underground for additional comments but did not get an immediate response.
Related: Poloniex exchange suffers $100M exploit, offers 5% bounty
Earlier this year, the crypto ATM operator filed for bankruptcy. On Feb. 8, Coin Cloud announced that it would file for Chapter 11 reorganization in a United States bankruptcy court. According to its CEO and president, Chris McAlary, the decision will let them rework their debt and protect the interests of their creditors. A filing on Feb. 7 showed that the company had liabilities between $100 million and $500 million while only having assets between $50 million and $100 million.
Magazine: Exclusive: 2 years after John McAfee's death, widow Janice is broke and needs answers