Grayscale files to convert its Ethereum Trust into a spot Ethereum ETF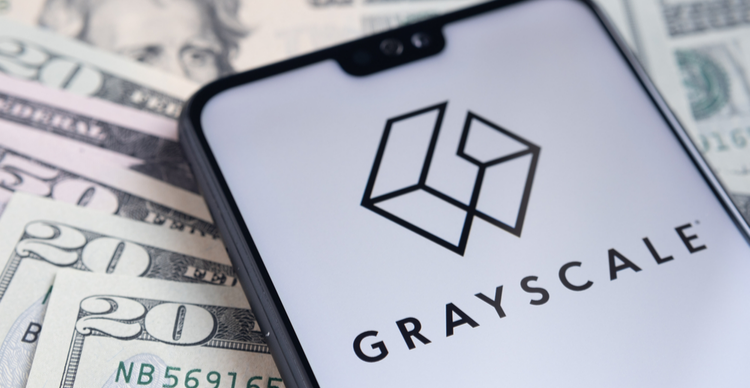 Grayscale is seeking for SEC's approval to convert its Ethereum Trust to an Ethereum ETF.
Grayscale's Ethereum Trust manages nearly $5 billion in Ethereum assets.
Transition to spot ETF offers direct and regulated cryptocurrency exposure.
Grayscale Investments, a global leader in digital asset investment, is making headlines again as it seeks approval from the US Securities and Exchange Commission (SEC) to convert its Grayscale Ethereum Trust (ETHE) into a spot Ethereum exchange-traded fund (ETF).
????We're proud to announce that @NYSE Arca has filed Form 19b-4 with the SEC to convert Grayscale Ethereum Trust $ETHE to a spot #Ethereum ETF. https://t.co/IAHDHTdeqp
????(1/4) https://t.co/IAHDHTdeqp

— Grayscale (@Grayscale) October 2, 2023
The move, which is in partnership with NYSE Arca, marks a significant step toward bringing cryptocurrencies further into the mainstream financial landscape.
Grayscale's Ethereum Trust
Grayscale's Ethereum Trust (ETHE) currently stands as the world's largest Ethereum investment product, boasting a substantial $5 billion in assets under management. The trust gives investors exposure to Ethereum, one of the leading cryptocurrencies, by holding Ethereum on their behalf.
However, the proposed conversion into a spot ETF would change the game.
The rising appetite for crypto ETFs
A spot ETF represents a more direct approach to cryptocurrency investment compared to trusts that rely on futures contracts.
In a spot ETF, investors own the underlying asset itself, in this case, Ethereum, rather than futures contracts. This approach offers increased transparency and security for investors, making it an attractive option for those seeking to participate in the crypto market with regulatory oversight.
Grayscale's forays into crypto Investment
Michael Sonnenshein, the CEO of Grayscale Investments, expressed the company's commitment to providing traditional investment products with cryptocurrency exposure.
Grayscale Investments is no stranger to the SEC, having recently won a legal battle that may shape the future of cryptocurrency ETFs. The ruling provided essential guidelines for how regulators should handle forthcoming crypto ETF applications, setting the stage for further developments in the cryptocurrency industry.
As the cryptocurrency market continues to evolve, Grayscale's application for an Ethereum spot ETF represents another milestone in the integration of cryptocurrencies into mainstream finance. If approved, it would join the Purpose Bitcoin ETF, which gained approval earlier this year, in offering a regulated and direct path for investors to access digital assets.
The development could attract more institutional capital and enhance market liquidity, paving the way for a new era in cryptocurrency investment.