Tesla Reveals Bitcoin Holdings Worth $222 Million in Latest SEC Filing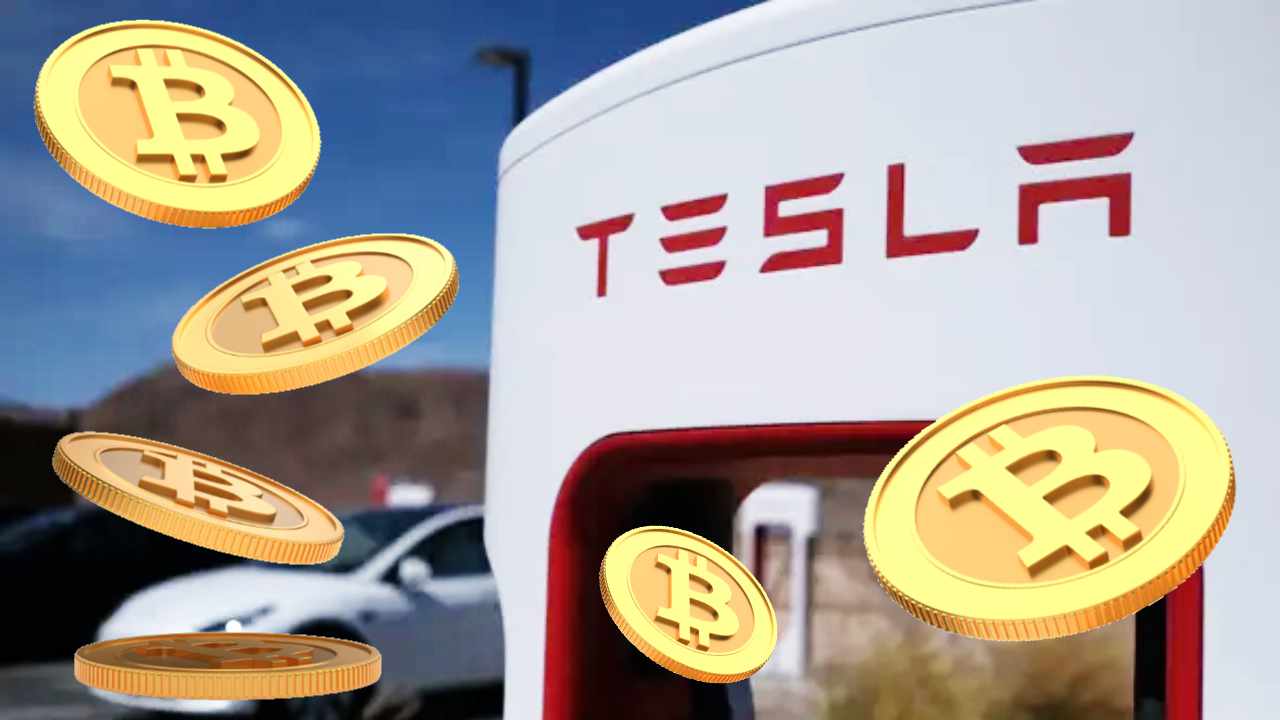 Tesla has revealed that it is still holding bitcoin worth $222 million in market value after selling 75% of its crypto holdings. The company recorded realized gains of $64 million on its recent bitcoin conversion into fiat currency.
Tesla Realizes Gains of $64 Million From Bitcoin Sale
Tesla Inc. filed its second-quarter report with the U.S. Securities and Exchange Commission (SEC) Monday.
The company explained that it converted about 75% of its bitcoin holdings into fiat currency, as Bitcoin.com News reported last week. The BTC conversion added $936 million of cash to the electric car company's balance sheet.
Tesla informed the SEC that in the second quarter:
We recorded $170 million of impairment losses resulting from changes to the carrying value of our bitcoin and gains of $64 million on certain conversions of bitcoin into fiat currency by us.
Tesla originally purchased $1.5 billion of bitcoin in Q1 2021. In the same quarter, the company sold BTC worth $272 million. The price of bitcoin fluctuated between the $32K level and the $59K level in Q1 2021.
The electric car company stated in the SEC filing that it realized gains of $128 million from converting its BTC into fiat currency in Q1 2021. In addition, the company had $23 million and $50 million of impairment losses on bitcoin in Q2 2021 and 1H 2021, respectively.
Tesla's Digital Assets Mostly Consist of Bitcoin
In its Monday filing with the SEC, Tesla clarified that it purchased bitcoin worth $1.5 billion in Q1 2021. In addition, it received "an immaterial amount" of digital assets during the first half of this year.
While Tesla did not name other crypto assets it is holding, the company has been accepting the meme cryptocurrency dogecoin (DOGE) for some merchandise since January.
The carrying value of Tesla's digital assets held was $218 million as of the end of the second quarter, its balance sheet shows. The electric car company elaborated:
The fair market value of such digital assets held as of June 30, 2022 was $222 million.
On June 30, the price of BTC was hovering around $20K, after falling briefly to $18,784. At the time of writing, BTC is trading at $21,869, based on data from Bitcoin.com Markets.
Tesla CEO Elon Musk said during the company's Q2 earnings call last week that the company sold most of its BTC due to concerns "about overall liquidity for the company, given Covid shutdowns in China." Noting that Tesla has not sold any dogecoin, Musk stressed: "We are certainly open to increasing our bitcoin holdings in the future, so this should not be taken as some verdict on bitcoin."
What do you think about Tesla still holding bitcoin worth $222 million? Let us know in the comments section below.