Terra Co-Founder Do Kwon Allegedly Hiding In Serbia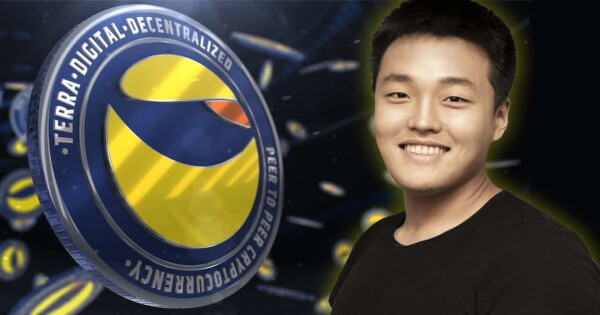 In order to send Kwon back to South Korea so that he may face charges there, South Korean officials have made a request for assistance from the government of Serbia.
Do Kwon, the controversial founder and CEO of Terraform Labs, has been on the run since leaving Singapore in September, and the search for him continues throughout the world. Authorities in South Korea now believe that he is in Serbia, but they are not certain.
Chosun Media published a story on December 11 stating that South Korean police followed a tip-off concerning Do Kwon's whereabouts saying that he is currently in Serbia and have been able to corroborate it. An official was quoted as saying to the site, "Recently, we acquired intelligence that CEO Kwon was in Serbia, and it was proved to be accurate." [C]ompany CEO Kwon was in Serbia.
In addition to this, the report claims that the Ministry of Finance of South Korea "is in the process of asking assistance from the government of Serbia" as part of the inquiry that is now underway.
Since Terra's collapse, the police in South Korea have been looking for Do Kwon, but they haven't had a lot of success in locating him until recently.
It was believed that the 31-year-old relocated to Singapore near the end of April, only a few days before the abrupt collapse of the Terra environment.
Kwon was issued a warrant for his arrest on September 14 by the Financial and Securities Criminal Unit of the Seoul Southern District Prosecutor's Office. The order was issued because it is believed that Kwon violated South Korean rules pertaining to the capital markets.
It was not long after that when, on September 26, it was revealed that Interpol had issued a "Red Notice" on Kwon.
However, as of the 11th of December, Do Kwon does not appear to have been added to the Red Notice database that is hosted on Interpol's website.
On October 6, the Ministry of Foreign Affairs in South Korea issued a directive that required Kwon to hand over his passport.
Later on in that month, prosecutors in South Korea verified information that Do Kwon had traveled to Dubai for a probable layover before travelling to another destination, which, as it turns out, could have been Serbia. The reports had been circulating since earlier in that month.
If it turns out that Do Kwon is hiding out in Serbia, then it remains to be seen what, if any, legal threads may be pulled from South Korea in order to try to extradite the founder of Terraform Labs.
Serbia is not one of the 31 countries with whom South Korea has signed a bilateral extradition treaty; nevertheless, South Korea has signed such a pact with 31 other nations.
Kwon has insisted that he is not "on the run" and that he is "making zero attempt to conceal."
Over the course of the past several months, he has maintained a high level of activity across all of his social media platforms.
The depegging of the algorithmic stablecoin known as Terra USD Classic, also known as USTC (formerly UST), in May was a contributing factor that led to the collapse of the Terra ecosystem. This, in turn, caused a nearly one hundred percent decrease in the value of the sister asset known as Luna Classic, also known as LUNC (formerly LUNA).