Judges hear oral arguments in Grayscale suit against SEC over BTC spot ETF rejection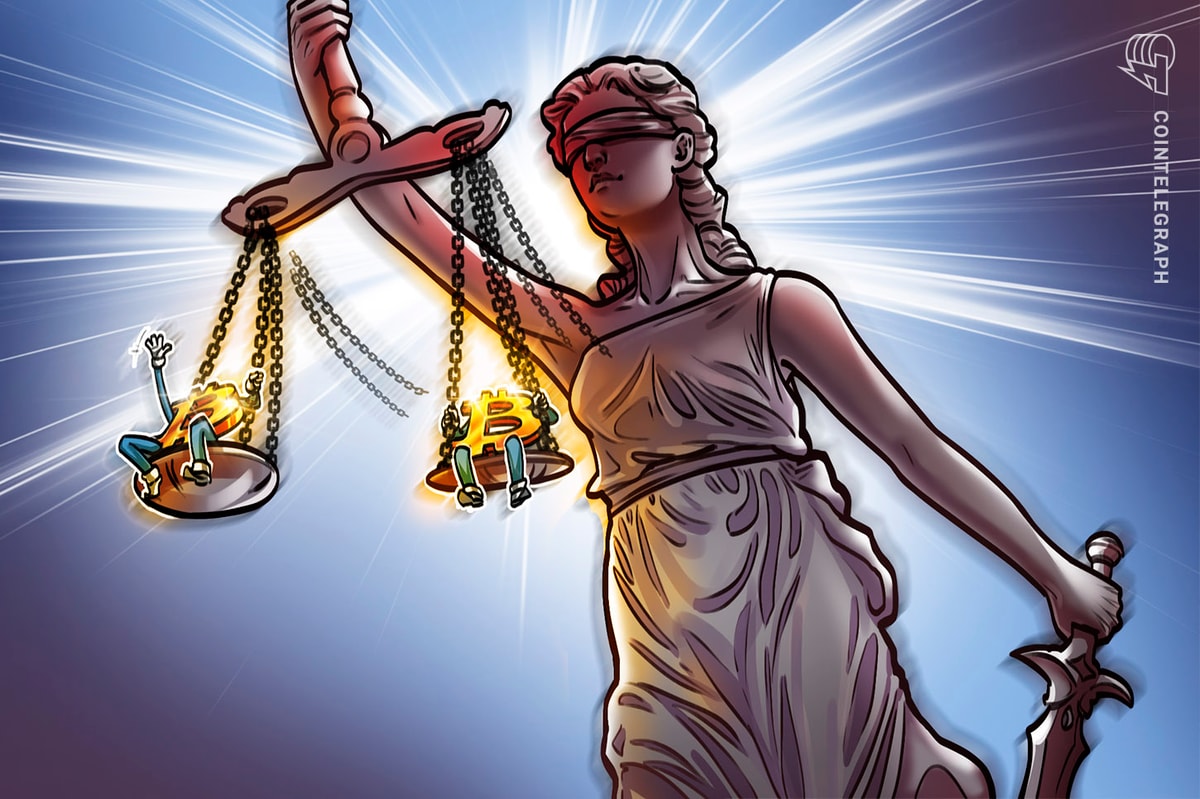 A panel of judges heard oral arguments in the Grayscale Investments suit against the United States Securities and Trade Commission (SEC) on March 7. Grayscale is challenging the SEC order not to approve Grayscale's application to create a Bitcoin (BTC) spot exchange-traded fund (ETF). The SEC issued its order on July 6, 2022.
Former solicitor general Donald Verrilli Jr. represented Grayscale and SEC senior counsel Emily Parise spoke for the SEC before Chief Judge Sri Srinivasan and Judges Neomi Rao and Harry Edwards in the District of Columbia Circuit Court of Appeals. Verrilli opened, saying:
"The fundamental problem with the order is that it contradicts previous SEC orders giving the green light to Bitcoin futures ETPs that pose the same risk of fraud and manipulation and have in place the same CME [Chicago Mercantile Exchange] surveillance mechanism to protect against those risks."
The SEC has approved investment products from Teucrium, ProShares, VanEck and Valkyrie linked to BTC futures.
Parise argued that the offerings are not comparable with the Grayscale proposal because the surveillance mechanisms are not identical, as the spot markets underlying the asset in the proposed ETF are "fragmented and unregulated," unlike the CME, which is regulated by the Commodity Futures Trading Commission (CFTC).
Parise went on to dismiss the argument that the Bitcoin spot and futures markets move together 99.9% of the time, pointing out that it is unclear whether the futures market leads the spot market when impacted by fraud and manipulation, or vice versa.
Related: GBTC approval could return a 'couple billion dollars' to investors: Grayscale CEO
For the proposed Grayscale product, CME surveillance would serve as a proxy for surveillance of the spot market. Furthermore, the 99.9% correlation is based on "once-a-day" futures prices, irrespective of intraday prices, Parise added.
INTERESTING: So the SEC lawyer came out strong w opening argument blah blah, but the judge interrupted her SEVERAL TIMES with a bunch of very educated q's re futures and spot relationship, Teucrium filing etc. SEC seems a bit rattled by this the pro-Grayscale-y judge and her q's. pic.twitter.com/suyMkgPRcF

— Eric Balchunas (@EricBalchunas) March 7, 2023
The judges addressed more questions to Parise than to Verrilli, leading crypto community commenters to interpret their leanings as favorable to Grayscale. They asked for elucidation, for example, on how Teucrium's product that received SEC approval differs from Grayscale's, and why spot and futures markets might be impacted differently by fraud and manipulation.