Investors grab $245K Chancer tokens within days of presale opening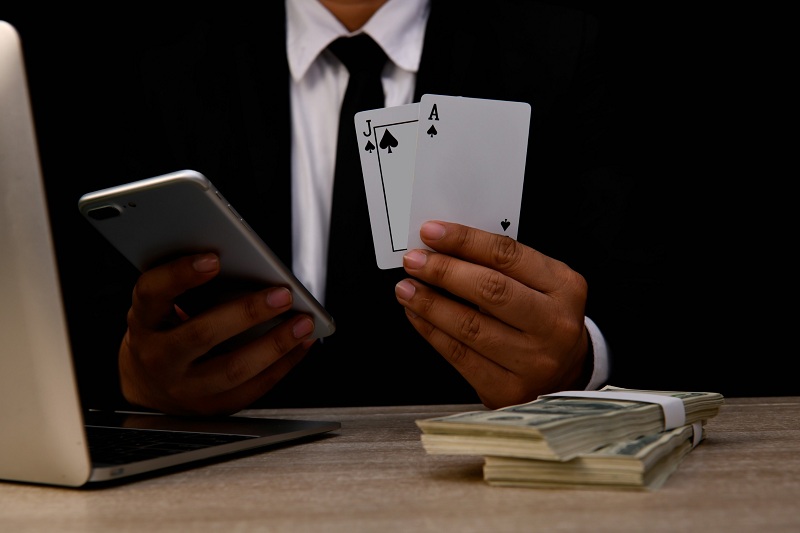 The Chancer presale opened on June 13 and raised $245K in 3 days

The predictive markets application has attracted users interested in P2P betting and investments

$CHANCER could become a crypto sensation in 2023 with triple and four-digit percentage price increases
Investors are accumulating Chancer tokens ($CHANCER) fast amid enthusiasm for the world's first blockchain-based predictive markets app. The presale opened on June 13, with $245,568 raised out of a total of $1,000,000. Predictably, $CHANCER could record one of the fastest presales as demand remains high.
Chancer: Unlocking the power of decentralised and P2P bets
Chancer's robust presale underlines its value proposition in the betting market. At a glance, Chancer aims to bring betting to the user, allowing them to create their own market, and set rules and odds. The user can invite friends and anyone worldwide in their betting market. They can also join markets created by others, thus permitting peer-to-peer betting relationships via a decentralised blockchain ecosystem.
Chancer brings flexibility and makes betting accessible to anyone. Users are not restricted to what their bookmakers offer. They can create a market to bet on almost everything. It could be anything from football to predicting that a friend will win an upcoming maths contest. Investors will use $CHANCER to place bets and claim winnings.
$CHANCER will be launched on the secure BSC Chain, and real-time communications will be enabled via Google's WebRTC. That means investors have enhanced security and can enjoy live streaming through the WebRTC capabilities.
Multiple income opportunities through $CHANCER
Betting is one of the ways $CHANCER holders earn by participating in live markets. There are also market-making rewards for users creating Chancer markets through the dApp and the live stream feature.
Staking is the other earning avenue for investors, which involves committing the tokens on the platform for a chance to earn interest on them. The staking feature unlocks liquidity, enabling traders to opt in and out of positions easily.
Being a blockchain platform also means Chancer is accessible worldwide. As such, the Chancer team has made it possible to spread the word about the platform and earn. This is enabled through a Share2Earn feature. And to make the platform cost-effective for users, token holders get discounted fees for the markets they create and participate in.
Is $CHANCER the next token to explode?
The overwhelmingly bearish crypto market means investors could be searching for new projects with the potential to return big. Newly launched tokens make it to this list since their price movement is rarely influenced by the general market mood.
$CHANCER is a token launching with a new use case in betting. Predicting that this token will explode is both realistic and prudential. We can base this prediction on the quickly selling presale, which suggests that demand is strong and increasing.
$CHANCER could explode as the token launches on exchanges and its main betting platform is created. Of course, the prediction is not outright, as it will depend on whether $CHANCER will sustain demand. Early suggestions are that it could. Consequently, we should expect an increase in the token's value as more investors discover the platform.
$CHANCER prediction in 2023 and 2024
With the excitement around the launch of a platform that allows P2P betting and investment, $CHANCER could make robust price gains. However, a double percentage price increase for 2023 should be considered realistic, given that the token lists in the third quarter.
With the current presale value at 0.01 BUSD, a price target of 0.1 BUSD or slightly higher in 2023 should be taken. There is still no harm in expecting a 10x increase in 2023, as $CHANCER's high demand could fuel strong moves.
Nonetheless, more sustained $CHANCER gains are likely to be driven by the continued usage of the platform. The mainnet will launch in the first quarter of 2024, which could unlock liquidity through real-world use cases. In my prudential approach, a 1,000% gain or higher should be expected of the token in 2024.