Bitget to list Chappyz (CHAPZ): Pioneering Web3 platform for enhanced connections and collaboration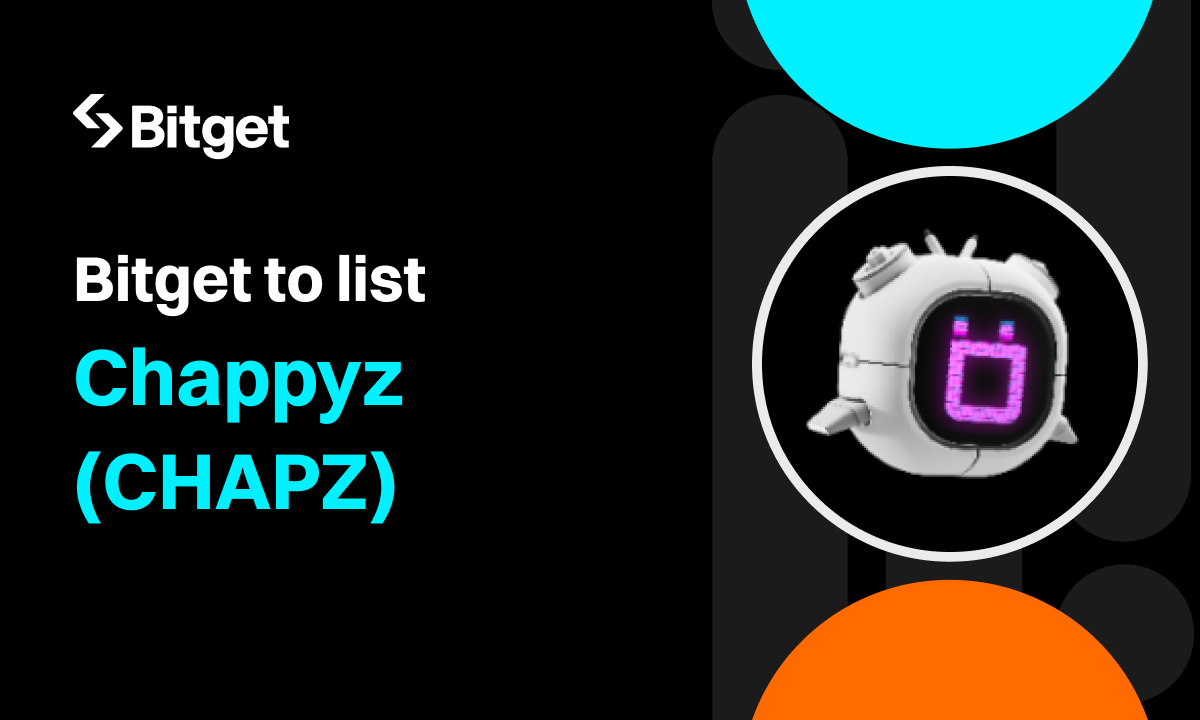 Victoria, Seychelles, November 11th, 2023, Chainwire
Bitget, the world's leading cryptocurrency exchange and Web3 company, is glad to announce the listing of Chappyz, a pioneering web3 platform that facilitates connections, collaboration, and rewards within a vibrant ecosystem. Bitget will list Chappyz in its Innovation and AI zone and commence trading on November 13th November 2023, at 12 PM (UTC).
Chappyz is an innovative platform at the forefront of Web3 community engagement and growth. It's designed as an AI-powered plug-and-play protocol that not only fosters real-time community building but also rewards members actively engaging within the community.
Chappyz stands out in the digital space by offering a solution to the problem of bots, fake profiles, and superficial interactions that currently plague online communities. Its advanced protocol aims to enhance the way individuals connect online by promoting authentic engagement and rewarding participation. Furthermore, Chappyz has entered the NFT space with its highly anticipated mint event, introducing AI-powered Rewards NFTs that promise a new era of engagement, earnings, and exclusive rewards within the NFT ecosystem.
Gracy Chen, Managing Director of Bitget, said "The evolution of AI indicates a transformative era in which its technological breakthroughs are pivotal for fostering community engagement and facilitating seamless project communication. Chappyz's approach to community building and engagement via AI and Web3 technologies indicates a significant step towards more interactive and rewarding online environments. Bitget is committed to seeking valuable assets for our users while expanding our spot market. Additionally, we are dedicated to providing support for potential projects, ensuring a diverse and robust investment ecosystem."
About Bitget
Established in 2018, Bitget is the world's leading cryptocurrency exchange and Web3 company. Serving over 20 million users in 100+ countries and regions, the Bitget exchange is committed to helping users trade smarter with its pioneering copy trading feature and other trading solutions. Formerly known as BitKeep, Bitget Wallet is a world-class multi-chain crypto wallet that offers an array of comprehensive Web3 solutions and features including wallet functionality, swap, NFT Marketplace, DApp browser, and more. Bitget inspires individuals to embrace crypto through collaborations with credible partners, including legendary Argentinian footballer Lionel Messi and official eSports events organizer PGL.
For more information, visit:
Contact
Rachel Cheung
[email protected]