Bitcoin, Ethereum Technical Analysis: Ethereum Back Above $1,300 to Start the Week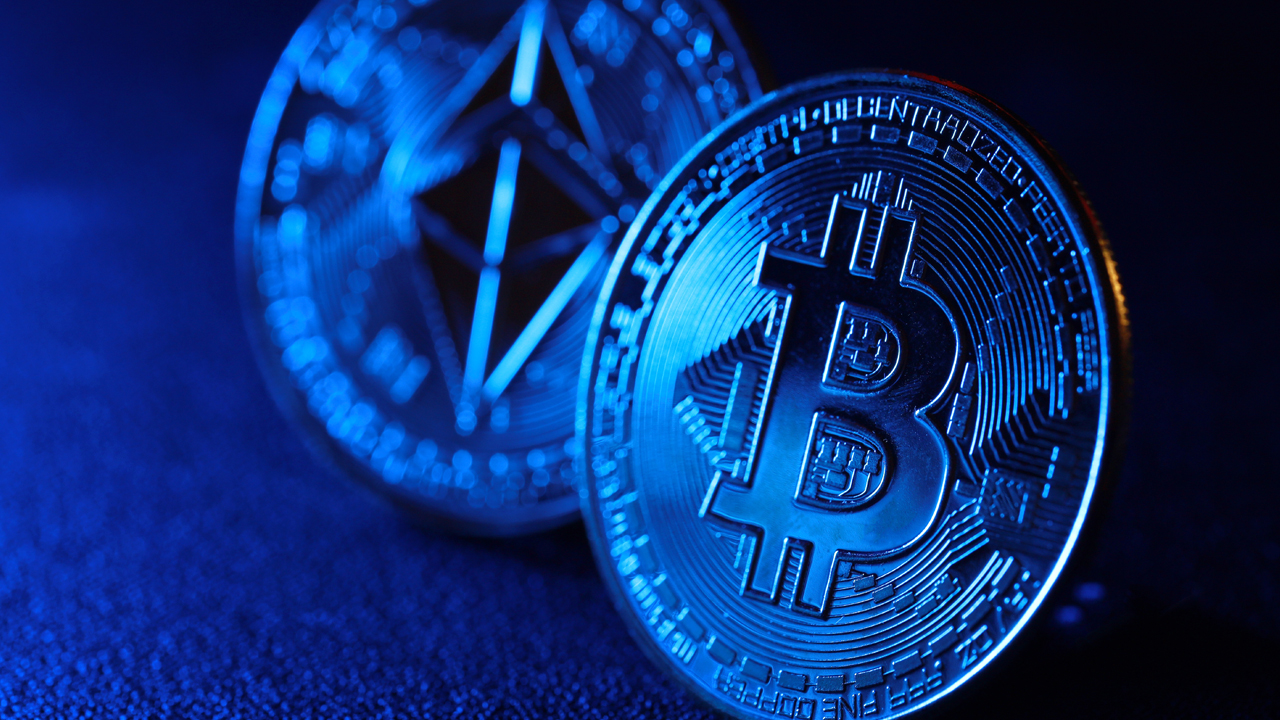 Ethereum remained close to a three week high on Monday, as prices rallied following a turbulent weekend. Bullish sentiment appears to have somewhat returned to crypto markets to start the week, with the market cap trading 1.56% high as of writing. Bitcoin was also in the green in today's session.
Bitcoin
Bitcoin (BTC) was trading close to a key resistance level on Monday, as bullish momentum seemingly returned to crypto markets.
Following a low of $19,124.20 on Sunday, BTC/USD surged to a peak of $19,646.65 earlier in today's session.
This move saw the token briefly move past its ceiling of $19,600, however, as the day progressed, fell back below this point.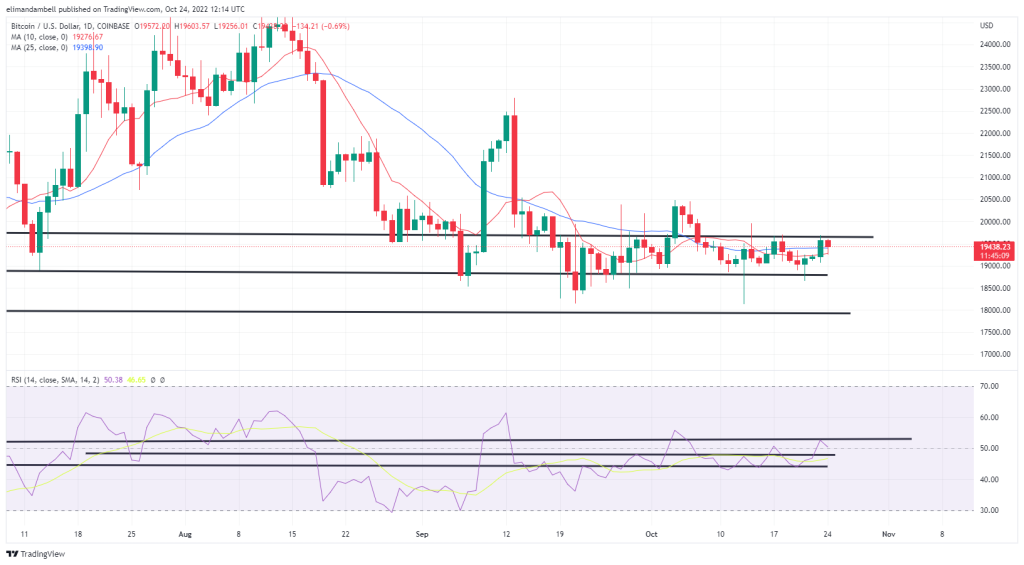 BTC/USD – Daily Chart
As of writing this, BTC/USD is currently trading at $19,426.71, which comes as the 14-day relative strength index (RSI) collided with a resistance point of its own.
The index is currently tracking at 50.25, which comes after price strength failed to move past a ceiling of 52.00.
Bulls will likely continue to make another attempt to move beyond this point, and should this occur, we will see BTC back above $20,000.
Ethereum
In addition to bitcoin, ETH/USD was trading close to a three-week high on Monday, after breaking out of a key resistance.
ETH/USD raced to an intraday high of $1,368.43 earlier today, which is marginally below its highest point since October 6.
Today's move comes as the price ceiling of $1,330 was broken during yesterday's session, giving way to bulls reentering the market.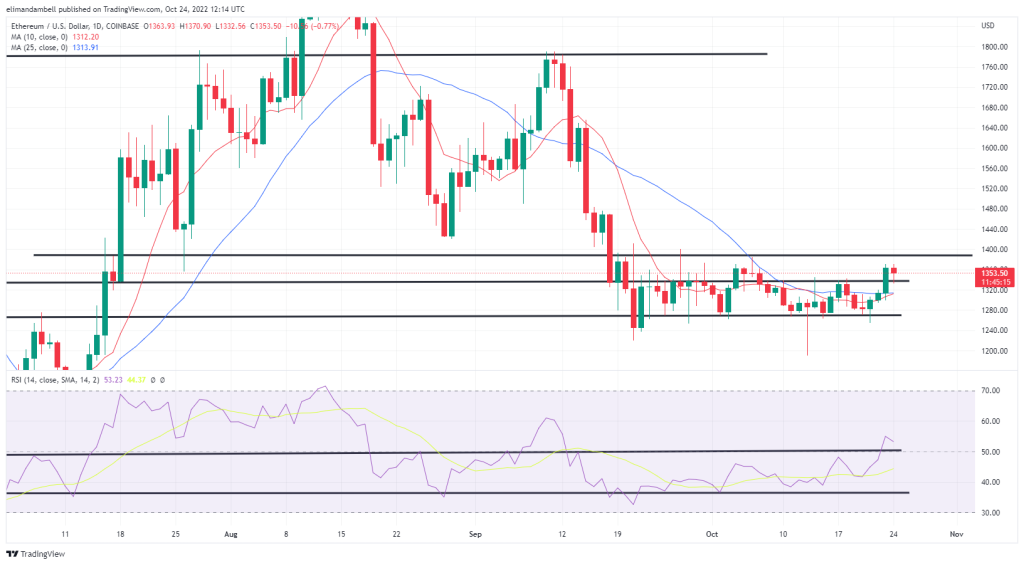 ETH/USD – Daily Chart
The RSI on ethereum also surged beyond a hurdle, moving past its own resistance of 50.30, and is tracking at 52.82 as of writing.
This recent rise in bullish pressure has led to a shift in momentum, with the 10-day (red) moving average now nearing a crossover with its 25-day (blue) counterpart.
Should this trend continue, then it is inevitable that ethereum will be trading above $1,400 in the coming days.
Register your email here to get weekly price analysis updates sent to your inbox:
Do you expect bullish momentum to remain in ethereum this week? Leave your thoughts in the comments below.
Image Credits: Shutterstock, Pixabay, Wiki Commons