Bitcoin, Ethereum Technical Analysis: BTC Consolidates as FOMC Indicates Further Rate Hikes to Come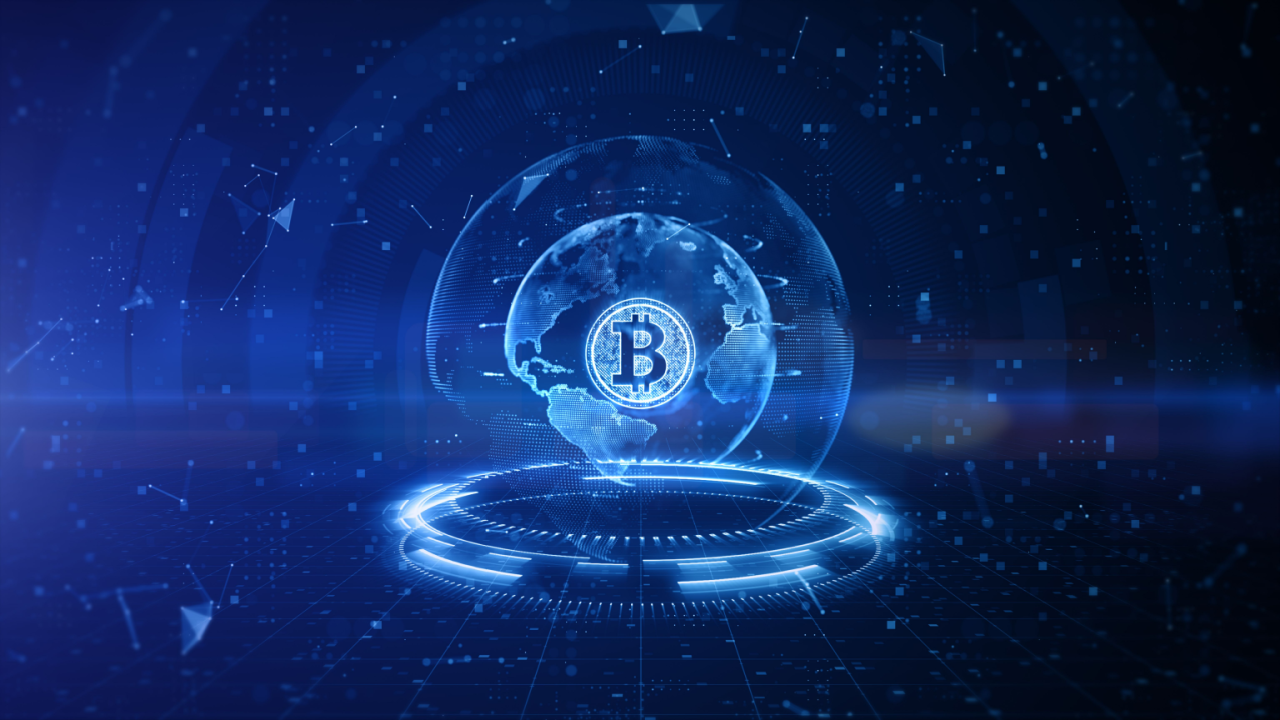 Bitcoin consolidated marginally below $17,000, as market volatility remained high following the recent Federal Open Market Committee (FOMC) minutes. In December's meeting, the U.S Federal Reserve agreed to maintain hiking rates, with inflation still near historic highs. Ethereum also remained close to recent highs on Thursday.
Bitcoin
Bitcoin (BTC) mostly consolidated on Thursday, as price failed to break out of the key level of $17,000 yesterday.
Following a high of $16,964.59 on hump day, BTC/USD slipped to an intraday low of $16,789.75 earlier in the session.
The drop comes as markets reacted to the latest FOMC minutes, where the Fed have seemingly agreed to maintain interest rate hikes.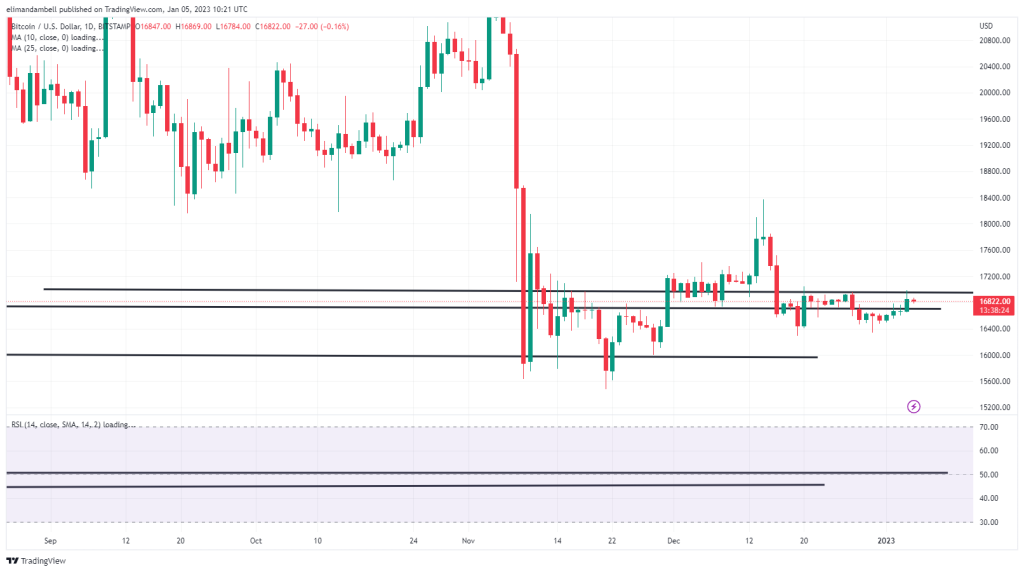 BTC/USD – Daily Chart
This comes as the bank expects a more aggressive rise in inflation, forecasting consumer prices to be at 3.5% in 2023, higher than the 3.1% previously expected.
Looking at the chart, the decline in price also comes as the 14-day relative strength index (RSI) moved below a resistance zone of 51.00.
As of writing, the index is now tracking at 49.14, and seems to be moving towards a support level of 46.00.
Ethereum
In addition to BTC, ethereum (ETH) also consolidated in today's session, with momentum marginally shifting on Thursday.
ETH/USD dropped to a bottom of $1,246.21 earlier in the day, which comes less than 24 hours after hitting a high of $1,264.81.
Despite the drop, sentiment remains somewhat bullish, as ETH continues to trade above its long-term resistance level at $1,230.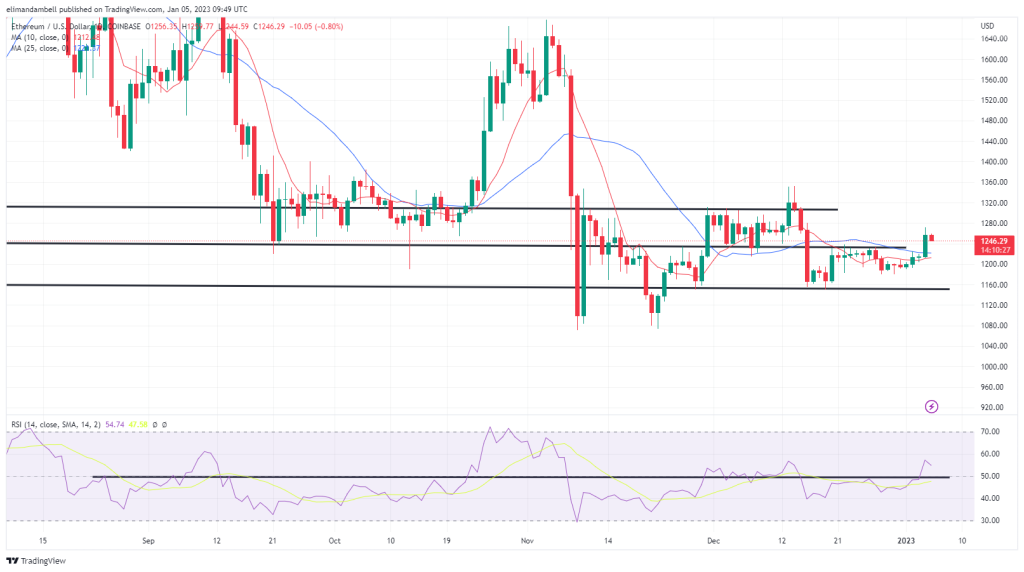 ETH/USD – Daily Chart
From the chart, the 10-day (red) and 25-day (blue) moving averages also remain close in proximity, maintaining chances of an upwards crossover.
This seems to be one of the factors in place that is keeping bullish sentiment alive. However, with the RSI now falling lower, this could begin to change.
Since failing to break out of a ceiling at the 57.00 level, price strength is now tracking at 55.40.
Register your email here to get weekly price analysis updates sent to your inbox:
Could we see bullish momentum return to ethereum this week? Leave your thoughts in the comments below.
Image Credits: Shutterstock, Pixabay, Wiki Commons