Bitcoin Drops To $26k: Should Investors Buy More Shiba Memu Tokens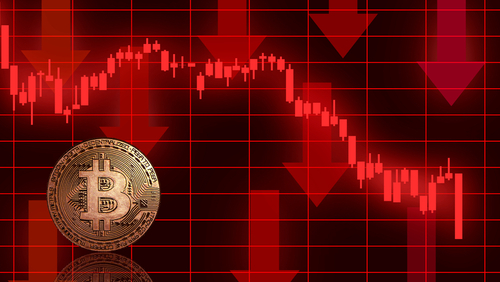 TL;DR
The cryptocurrency market has been bearish over the weekend. The prices of Bitcoin and other cryptocurrencies are in the red zone as sellers continue to be in firm control of the market.
However, Shiba Memu's presale continues to break records and has now surpassed the $3.2 million mark.
Bitcoin drops to the $26k level
Bitcoin, the world's leading cryptocurrency by market cap, has been underperforming over the last few hours. It has lost more than 1% of its value today, with the bears in control of the market. At press time, the price of Bitcoin stands at $26,161 per coin.
The other leading cryptocurrencies, including ETH, SOL, SHIB, and XRP, are all trading in the red zone. The decline in prices could serve as an opportunity for investors to invest in more projects.
The bearish sentiment hasn't affected Shiba Memu's presale as it hit a new milestone. This presale round has now generated more than $3 million.
What is Shiba Memu?
Shiba Memu is a meme token project that wants to ease the way people and organisations handle marketing campaigns. The project is leveraging the powers of blockchain and AI technologies to offer real-world value to users.
While the project is still in its presale stage, investors have already pledged millions of dollars to the development of its products. At the moment, the Shiba Memu stage two presale has raised more than $3 million.
According to their whitepaper, Shiba Memu will use blockchain and AI to develop an unstoppable, entirely self-sufficient marketing powerhouse. The platform can handle the work of 100 marketing agencies with the help of AI.
Users who deploy Shiba Memu will have the platform working 24/7 for them to identify ideal creative scenarios and develop excellent marketing campaigns.
Shiba Memu is launching as a meme project thanks to the rise in the popularity of meme tokens in recent years. Meme coins have become important in the crypto industry, growing from a market cap of $0 in 2019 to $20 billion in 2022.
Shiba Memu will be a step above most meme projects as it will offer users real-world use cases. Shiba Memu will be able to develop its own marketing strategies, write its own PR, and promote itself in relevant forums and various social media platforms. At the moment, Shiba Memu operates on BNBChain and Ethereum.
Shiba Memu's presale surpasses $3 million
The crypto market has been bearish over the weekend, but that hasn't stopped investors from seeking out quality projects. Shiba Memu's stage two presale recently hit an important milestone. The project has raised $3.2 million in this current presale round and could reach its target very soon.
Funds generated from the numerous presale rounds would be used to develop the Shiba Memu products. Most of the funds would be allocated to the development of the Shiba Memu AI technology.
Click here to find out more about Shiba Memu's presale event.
Should you invest in Shiba Memu today?
The cryptocurrency market began the week in a bearish mode, and this has created investment opportunities for investors. As investors continue to search for excellent projects, Shiba Memu could be an excellent choice.
Shiba Memu will be combining the powers of AI and blockchain technologies to develop an excellent marketing platform. The platform will look to ease marketing strategies for companies and organisations.
Shiba Memu's SHMU token could be a leading meme token with the right level of adoption.