AltSignals presale accelerates even as Bitcoin cools down and meme interest grows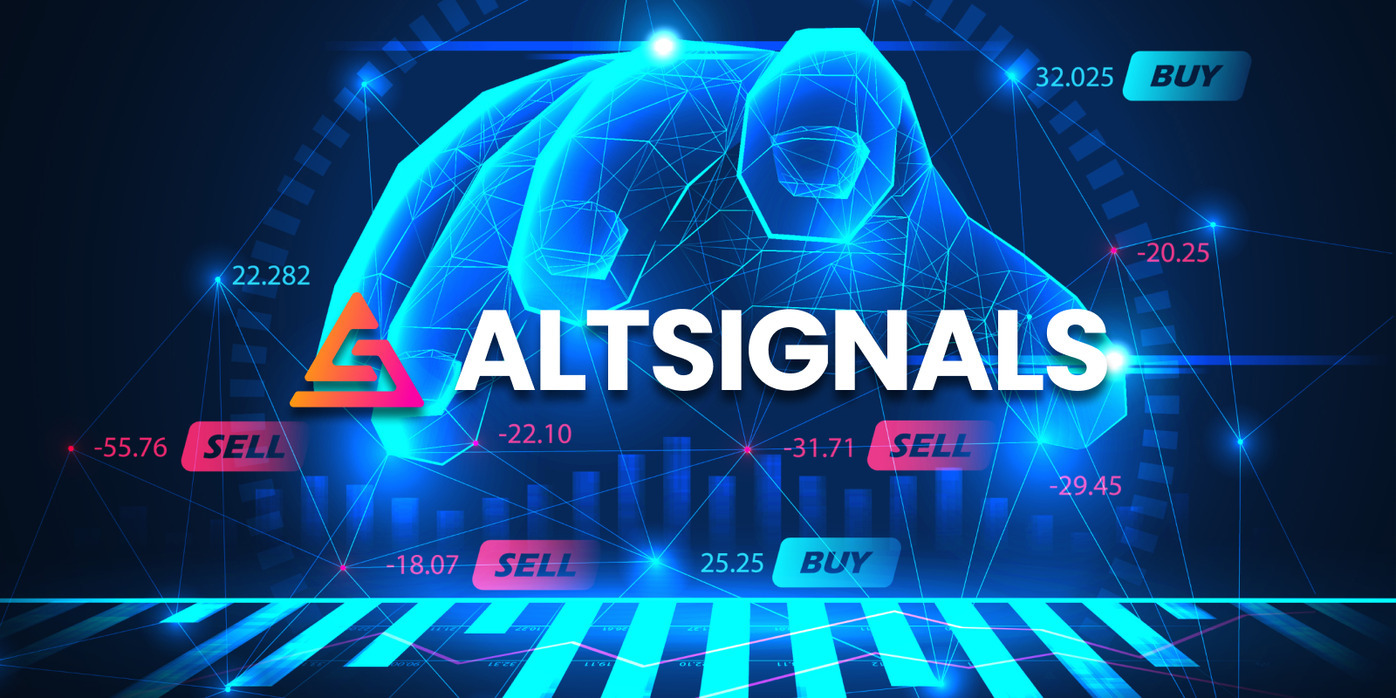 AltSignals token presale is now 66.84% complete

The presale happens amid a tepid crypto market and growing interest in memes

$ASI could be attractively priced ahead of the token listings
Bitcoin has cooled down after a tepid run to the $30,000 mark. The cryptocurrency trades slightly below $28,000 at a time investors are still showing much interest in other little-known or new tokens like PEPE. This also happens when new tokens on presale, like AltSignals, attract interest, with 66.84% of the tokens sold out. Investors have been looking at AltSignals as a quality project backed by an existing community of traders. You can join the presale and become part of the AI transformation happening in the crypto industry.
Bitcoin slows, but meme interest grows
One of the most watched paradoxes in crypto is the trading behaviour of Bitcoin versus meme cryptocurrencies. Historically, increased interest in meme cryptocurrencies like Dogecoin has caused a slowdown in Bitcoin. This time around, interest is on another little-known coin, PEPE. The frog-themed meme coin debuted in mid-April but has grown exponentially. The market cap rose to $1.82 billion barely a week ago, but it has retraced.
The interest in PEPE has also seen other little-known tokens, such as 4TOKEN, DINO, and CHAD, increase in value. It shows investors' interest in crypto remains strong despite a prolonged bear market. That's because meme cryptocurrencies are driven by speculations, meaning investors still hold ground.
The intense interest in new cryptos favours newcomers like AltSignals ($ASI). Beyond the speculative reasons that could spur its uptake, AltSignals token powers a service that is in high demand – AI trading. That makes it a more sound investment compared to the meme predecessors and one that could deliver long-term success.
AltSignals – Leveraging the power of AI to power trading
AltSignals is a UK-based trading service. Since its inception in 2017, the platform has built a successful business that has attracted thousands of followers on Telegram. AltSignals has been using AltAlgo™, an advanced technical analysis tool, to generate quality signals for its community. The signals cut across forex markets and digital assets. The company has produced over 3,700 signals, with an average accuracy rate of over 64%. The signals have directly benefited over 52,000 traders who use the service.
To capitalise on the early success, AltSignals is launching an artificial intelligence-led trading platform for its community. The platform will be dubbed ActualizeAI and will be powered by AltSignals token $ASI. With AI, AltSignals expects to improve the quality of signals it produces and benefit its community further. There are other utilities the community will enjoy, potentially explaining why the $ASI presale has attracted a lot of interest so far.
Is ActualizeAI and $ASI really a good opportunity?
The world is shifting towards AI, and it's no coincidence that software like ChatGPT is growing popular. Trading is one of those areas that is projected to benefit immensely from AI. AI trading systems can quickly and more accurately process data, allowing traders to make the right decisions. The systems can filter human emotions, pull data from various sources, and integrate a range of parameters in advanced technical analysis. Thus, a platform like ActaulizeAI could be exciting, especially since it is built from an already existing system by AltSignals.
Similarly, owning $ASI guarantees access to AltSignals AI platform ActualizeAI. Investors benefit from quality trading signals which they can use to grow their bottom lines. AltSignals also envisions a situation where the trader is in control. They can use $ASI to vote on decisions and be part of beneficial ownership in the AI Members Club. In other words, apart from speculating on $ASI, investors have other range of benefits for investing in ActualizeAI.
Should you buy $ASI this week?
With less than 35% of $ASI remaining before the presale completes, it could be the right time to invest. After that, the price may rise exponentially as $ASI is expected to list on Uniswap in the second quarter of 2023. It means investing early offers a chance to buy the token at a low price before more investors have access to it.